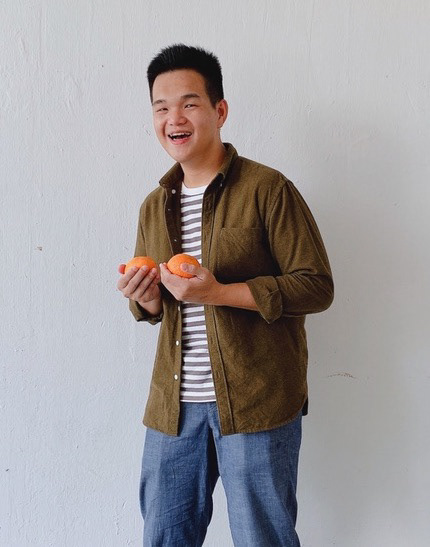 Justin is a Communications designer who constantly seeks to be bold, brave and different. He believes that good design is practical, versatile and has to be universally understood. Specialising in Illustration and Infographics, he brings in value to design through the use of fresh and relevant forms to communicate the message. Opportunistic and hardworking, Justin's work ethics revolve around being careful yet brave, proactive in thinking ahead and getting the job done within the time allocated.

As an occasional adventurer, he enjoys immersing in foreign cultures, savouring local cuisine, and being in nature. Justin also volunteers as an Area Leader at the Singapore Scouts Association (SSA) and leads the 7th ASEAN Jamboree (Singapore) Communications Team as the Lead Designer - managing a team of designers and copywriters with art direction, strategy, marketing and print media.
​
Justin is presently enrolled in the Lasalle College of the Arts for the Bachelor of Arts (HONs) Design Communications degree, where he is in his final year. In his free time, he keeps abreast of the news and gets handy with his oven - baking cakes and pastries.
The Press Room
Dec 2019 - Present
Graphic Designer (Part time)

Invade Industry Pte Ltd
April - August 2019
Intern - Graphic Designer

Aviation One Pte Ltd
​Jan 2017 - June 2017
Product Development Executive

Roxwell Pte Ltd
Oct 2016 - Jan 2017
Graphic Designer
Meka
March 2014 - July 2016
Freelancer
​
DesignRete
March 2014 - August 2014
Temporary Teaching Assistant

Clariant Singapore
June 2013 - August 2013
Intern for Clariant Colorworks
Lasalle College of the Arts
August 2017 - 2020
BA (HONS) Design Communication

Nanyang Polytechnic
March 2011 - April 2014
Diploma in Industrial Design
Adobe Creative Cloud (Illustrator, Indesign, Photoshop, 
Experience Design, Lightroom)
Programming (Raspberry Pi 3B+, Python, p5.js)
Experience in Rhino3D with Design for 3D Printing & Prototyping 
Website Design with Wix, Weebly
Illustration & Rendering (Digital & Hand), 2D-3D Sketching

--
Experience with the Sewing Machine 
General Wood & Plastic Machining (I love being in the workshop)
Baking Cakes & Brownies (@Bake_ed)
Do note that only some projects have detailed journals of my processes in research and development. 
You may find it at the end of the project via a Link.