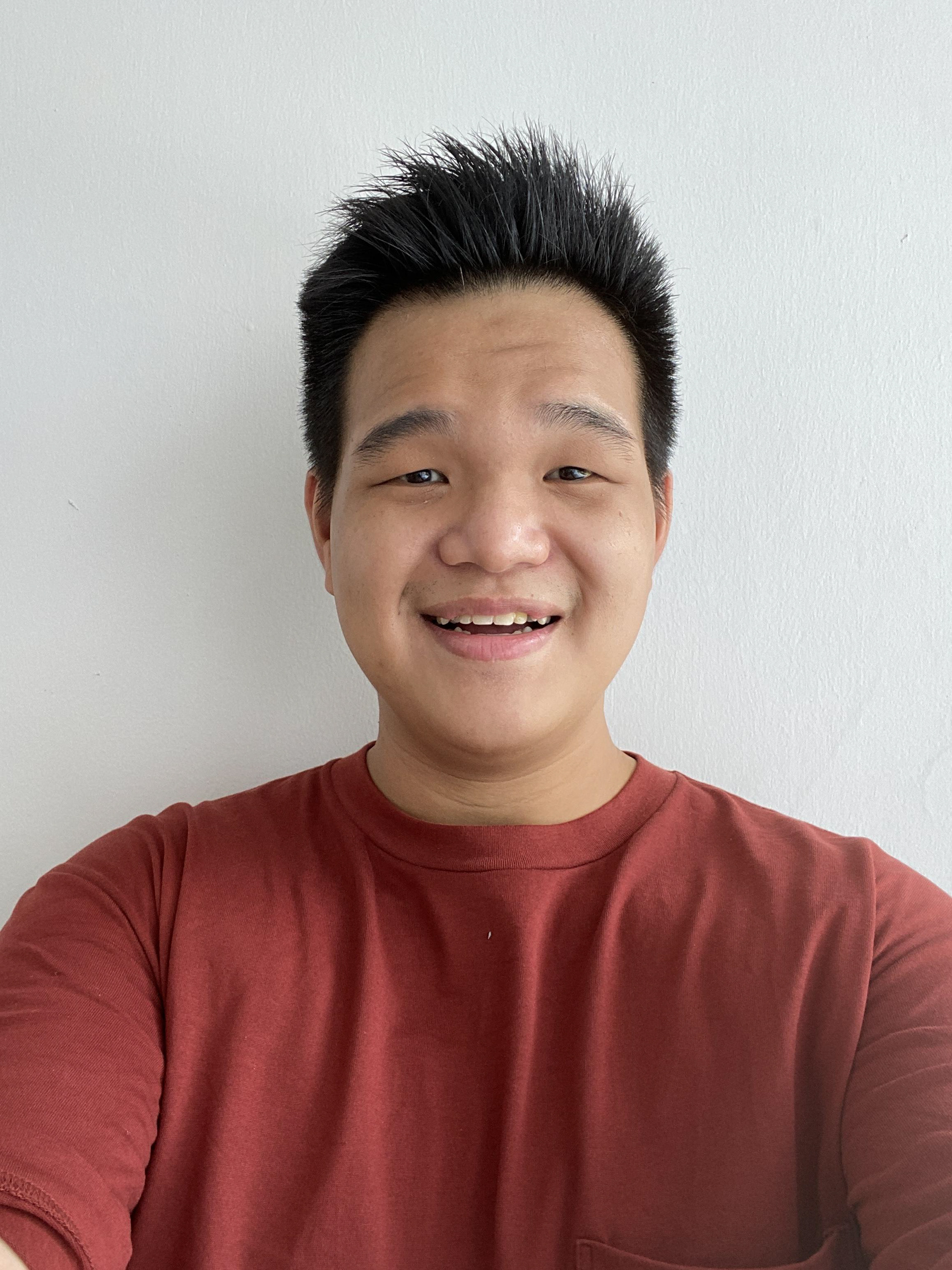 Justin is a Communications Designer who specialises in Corporate Brand Identity, Infographics, UIUX and Layout.

Meticulous and detail-oriented, he puts much thought into the elements behind a brand that makes up its story. Organised and strategic in his way of working, Justin works hard to ensure that projects are documented, collaborated, managed in a timely manner from start to finish.

Inspired by Japanese design styles such as Wabi-Sabi and Naoto Fukasawa, his style is focused in keeping design elements balanced throughout the visual, allowing for minimalist and meaningful design. Justin's keen attention to balance, styles and detail has allowed him to specialise in designing Brand identities, Infographic, Physical/Digital Layouts and Creative direction. Justin also keeps abreast of contemporary design trends and always tries to improve himself.

Being a team player, Justin previously spearheaded projects in school and while at work. He takes pride in doing good and consistent work, and is always open to receiving feedback.

He is also a self-starter, having started 2 side businesses in the last 8 years - Brench Design Crafts (handmade crafts) and Bake_ed (home-based bakery), developing his skills in making and running a business on the go. Justin also enjoys wandering the streets and exploring nature while backpacking and also volunteers at the Singapore Scouts Association as an Area Leader (Scout - Programmes).

Justin graduated from the Lasalle College of the Arts with a Bachelor of Arts (HONs) Design Communications in August 2020 with a Second class Honours (Upper). In his free time, he regularly exercises and finds himself in the kitchen making something.
Marketing & Communications Designer
The Press Room
Dec 2019 - March 2020
Graphic Designer (Part time)

Invade Industry Pte Ltd
April - August 2019
Graphic Design Intern

Aviation One Pte Ltd
​Jan 2017 - June 2017
Product Development Executive

Roxwell Pte Ltd
Oct 2016 - Jan 2017
Graphic Designer
Meka
March 2014 - July 2016
Freelancer
​
DesignRete
March 2014 - August 2014
Temporary Teaching Assistant
Lasalle College of the Arts
August 2017 - 2020
BA (HONS) Design Communication

Nanyang Polytechnic
March 2011 - April 2014
Diploma in Industrial Design
▪ Adobe Creative Suite (Illustrator, Photoshop, InDesign, XD, After Effects, Premier Pro, Lightroom)
▪ Wordpress, Wix
▪ 3D Modelling & Animation (Blender)
▪ Basic HTML/CSS, Python
▪ All Word Processing softwares (Windows/Mac/Google)
▪ Sketching
▪ Product Modelling
(Plastic & Wood-working, 3D Printing, Sewing, Prototyping)
Singapore Scouts Association
Area Leader (Programmes - Scouts Section)
Do note that only some projects have detailed journals of my processes in research and development. 
You may find it at the end of the project via a Link.