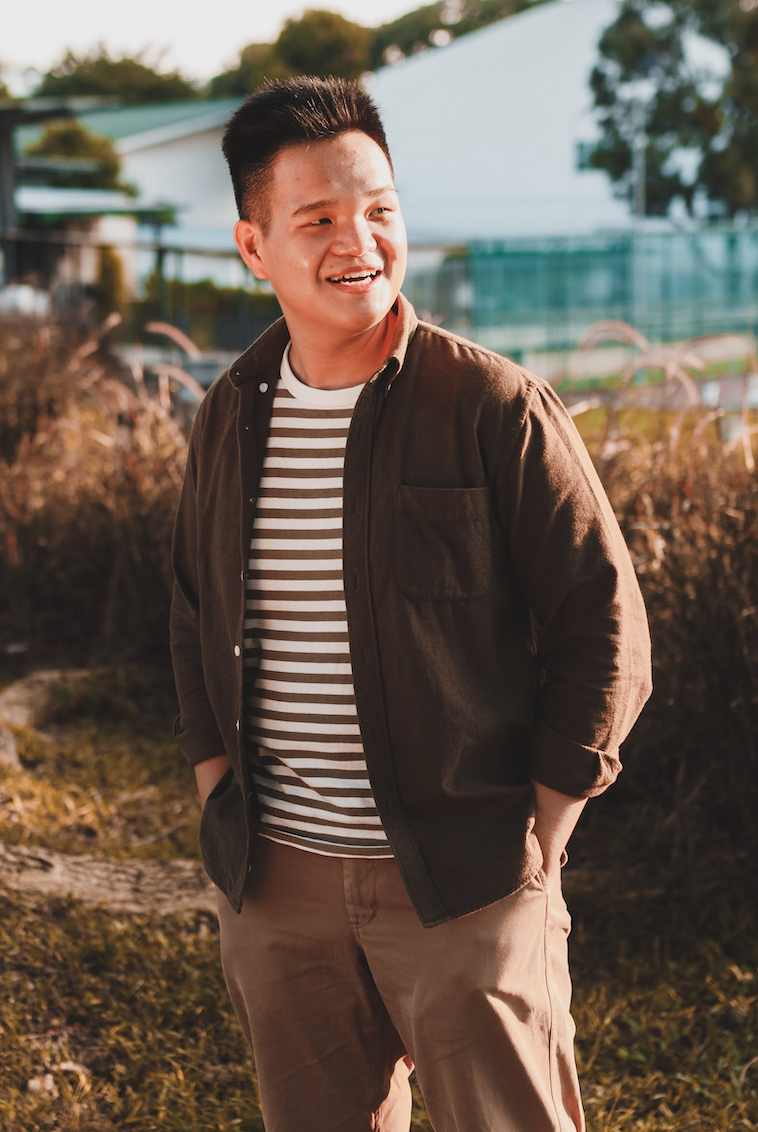 Justin is a Communications Designer who seeks to create a better world through human-centered design. He believes that good design is practical, versatile and has to be universally understood. Specializing in detailed illustrations and layout, his design style is simplistic and straightforward, focusing in the use of intuitive forms in this work.

Critical in strategy and meticulous in his thinking, Justin enjoys challenges and craves to keep improving himself - even when learning a new skill. With experience in leading teams, he takes pride in doing good, original work, pro-active in thinking ahead and being a team player.

Always craving for an adventure, he enjoys

solo backpacking

, immersing in foreign cultures and trying out new experiences. Justin also regularly volunteers as a Scout Leader at Colugo Scout Group and contributes to youths through non-formal education, having been a scout leader since 2012.

Justin recently graduated from the Lasalle College of the Arts with a Bachelor of Arts (HONs) Design Communications in August 2020, with ambitions to be a T-shape UX designer in the years ahead. In his free time, he keeps abreast of the news and bakes for fun with his side hustle, Bake_ed (Find me on Instagram @bake_ed).
Marketing & Communications Designer
Digital Marketing Project Manager
The Press Room
Dec 2019 - March 2020
Graphic Designer (Part time)

Invade Industry Pte Ltd
April - August 2019
Intern - Graphic Designer

Aviation One Pte Ltd
​Jan 2017 - June 2017
Product Development Executive

Roxwell Pte Ltd
Oct 2016 - Jan 2017
Graphic Designer
Meka
March 2014 - July 2016
Freelancer
​
DesignRete
March 2014 - August 2014
Temporary Teaching Assistant
Lasalle College of the Arts
August 2017 - 2020
BA (HONS) Design Communication

Nanyang Polytechnic
March 2011 - April 2014
Diploma in Industrial Design
Adobe Creative Suite
(Illustrator, Photoshop, InDesign, Experience Design, Premier Pro, After Effects, Lightroom)
SEO/SEM, Wordpress, GA, GSC CAD (Rhinoceros 3D, Sketchup, Keyshot Rendering)
Basic Code (Python, p5.js, HTML, CSS)
--
Sketching (2D,3D with Ink / Pen) Modelling (Experience in Plastic & Wood-working, 3D Printing and the Sewing Machine) Experience in Culinary
Team Management / Planning
Oct 2020 - Present (Previous: Feb 2015 - June 2018)
Singapore Scouts Association
Area Leader (Scouts Section), Area Communications Rep.
Do note that only some projects have detailed journals of my processes in research and development. 
You may find it at the end of the project via a Link.